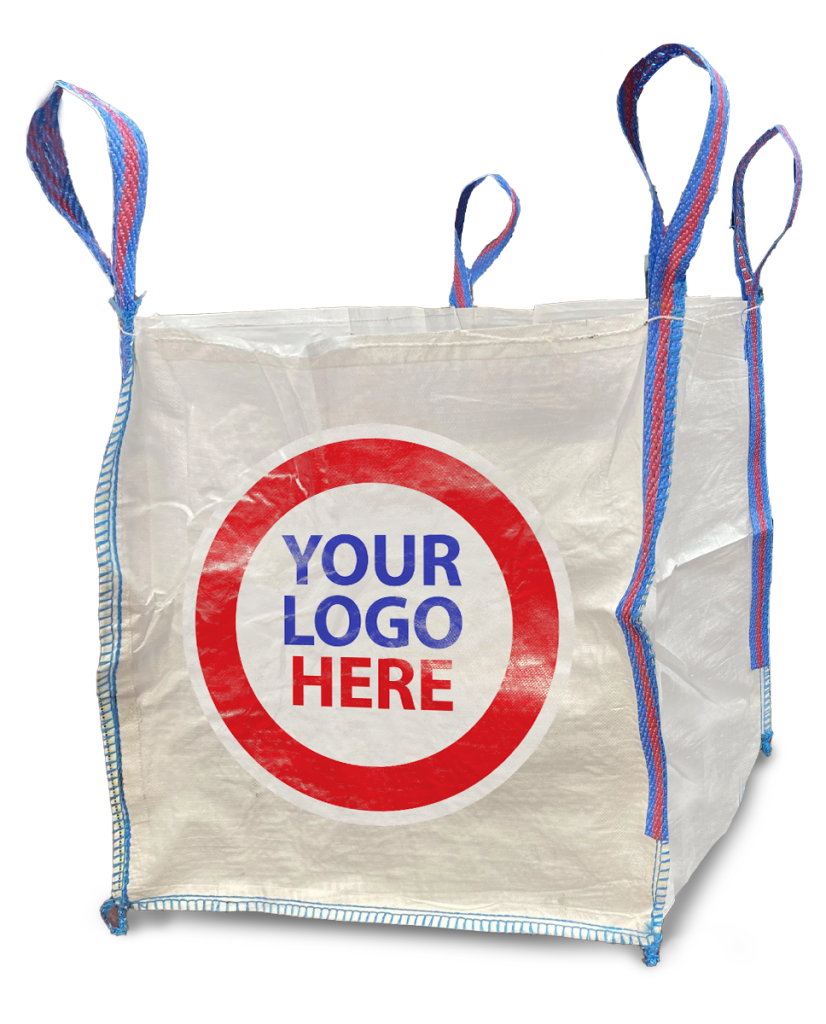 Bulk Bags with Your Logo
Add your company logo & details to your next order of bulk bags with The Bulk Bag Store. Improve brand awareness and make your bags stand out from the rest.
Standard quoting for printed bulk bags is for two colours and two sides, but you can increase this to up to four colours and four sides.
For any quotes on print, please contact our fantastic sales team on 01782 987 981 or email sales@thebulkbagstore.co.uk with your bag size and quantity.
Minimum order quantities for standard printing is 500 bags, discounts for larger orders.